Today I have been learning about marriage and the wedding ceremony.
The hidden picture above the statue in the Town Choir.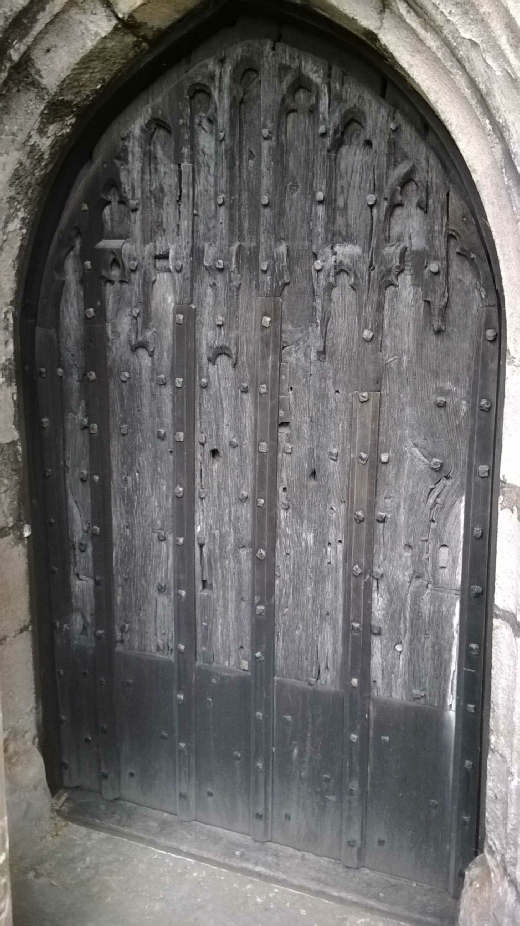 Then, with the help of Mum, I looked up the definition of marriage in the Oxford Dictionary and found that it is a ceremony to establish the legal union of a man and a woman in order to live together and often have children.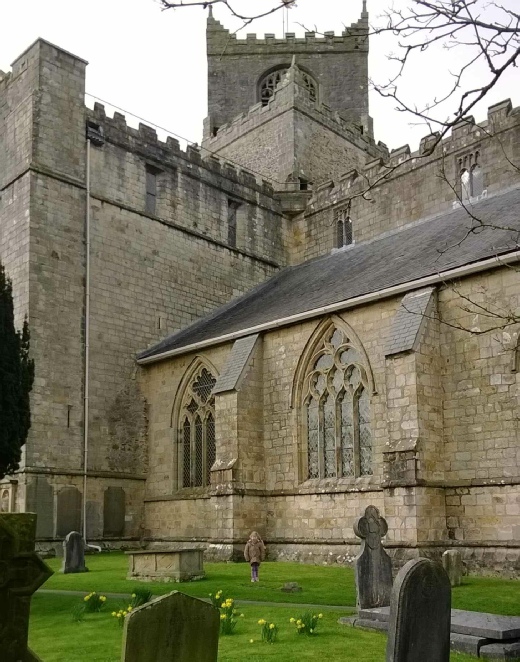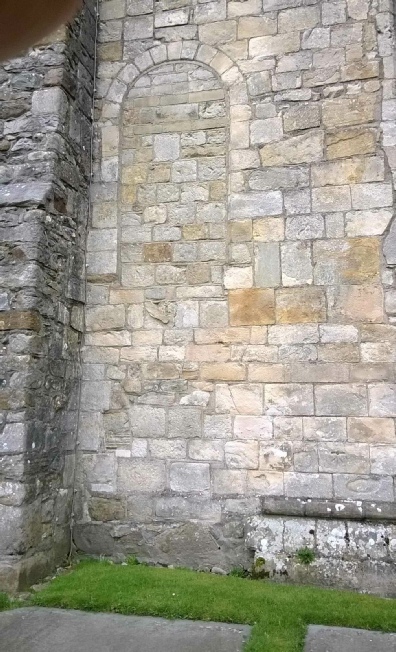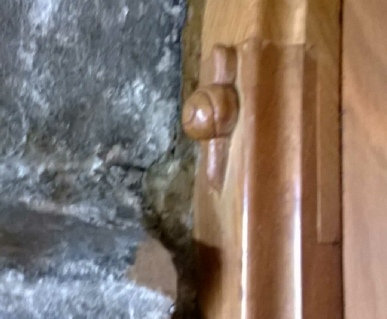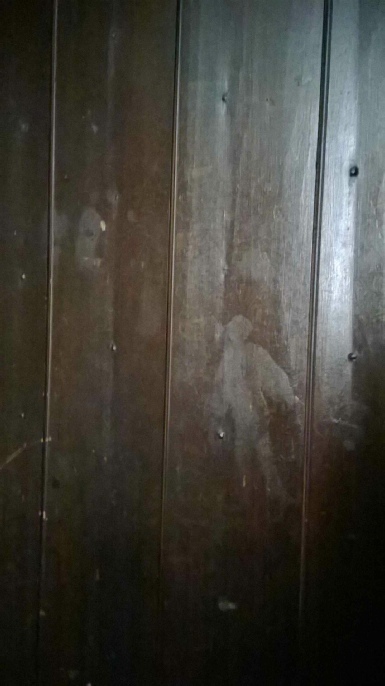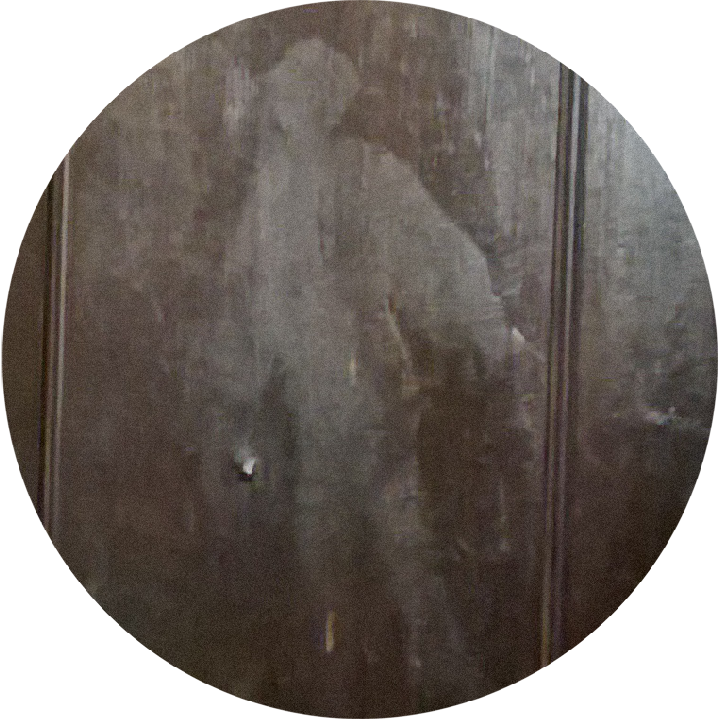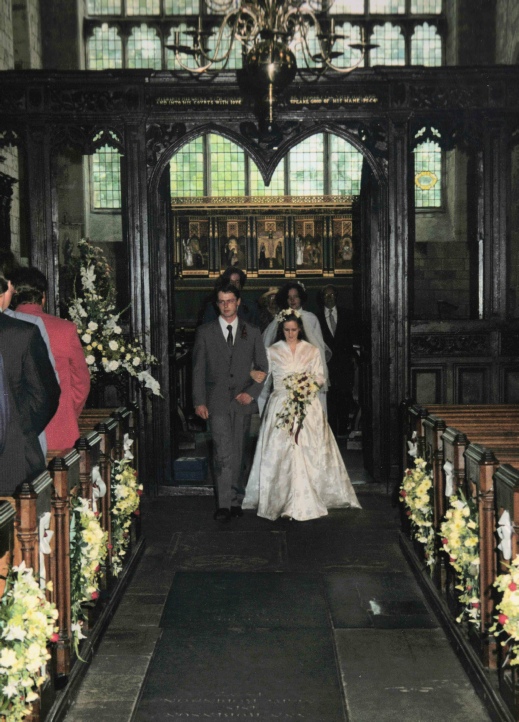 Here is my Mum and Dad on their wedding day in the Priory Church and a picture of a bride that I drew.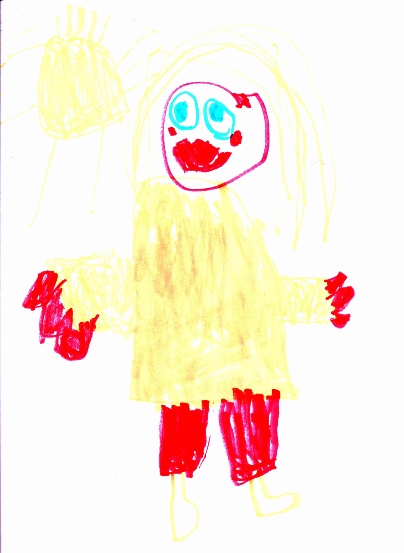 In the afternoon Mum and Dad took me to the Priory to see where they had been married and what interesting things we could find.
The blocked up doorway which the monks used to go to church for prayers at night.
Cromwell Door where you can see the holes left by the musket balls fired at the door by Cromwell's soldiers in 1637.
Carved wooden snail crawling up the South Door.
The mysterious ghostly figure in the oak door at the end of the North Transept.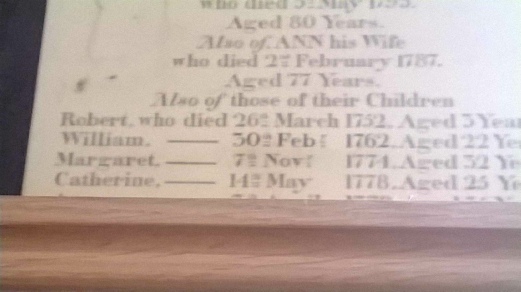 The memorial plaque showing a curious date for the death of William Myers.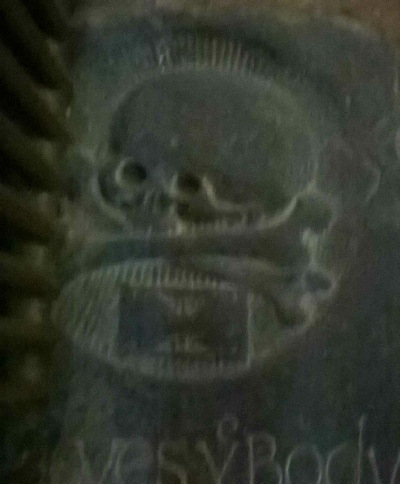 Not the grave of a pirate! The hour glass stands for the passing of time and the skull and crossbones remind us of our own mortality.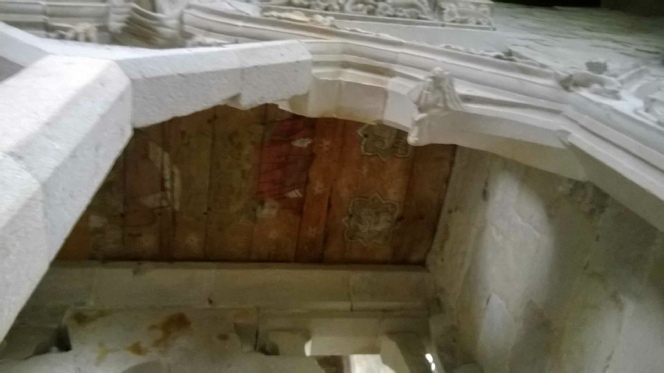 I looked at photos of my Mum and Dad's wedding day and saw all their relatives and family friends that had come to Cartmel to celebrate Mum and Dad's marriage. Among the pictures there was a photo of Mum and Dad signing the marriage register in the Priory and photos of their wedding reception where they sat down and had a celebratory meal.